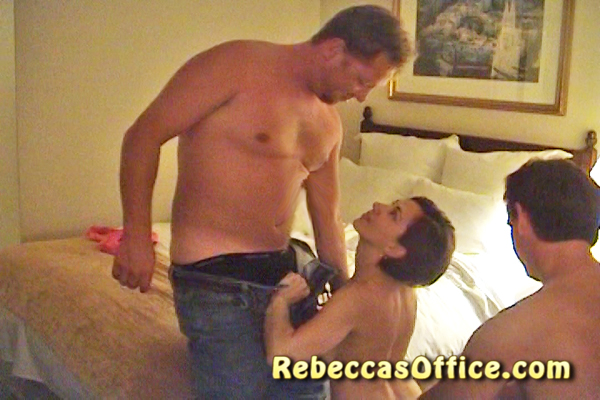 I am often asked if I will sleep with my fans.  Some people even say they won't be my fan unless I will sleep with them.  I get proposals from Dubai, Asia, Florida to California and Texas to Michigan on daily basis.  I just get way more inquiries than I could ever handle in my busy life.  That doesn't mean that I haven't or won't.  It just has to be convenient and mostly at my own discretion for safety.
So people have asked if I would even sleep with anyone but a black man.  I already have a video on Dreamnet with a member and he told me that I should show the other one we did.  I forgot that we did, so he sent it to me.
Oh my, I remembered that I was feeling horny and that I had decided to secretly go out and meet him and make a video that I could send to my husband for a surprise Father's Day present.  But what I didn't realize is that he brought his buddy along to make it extra special.  I had never had two white guys at once, but I was so horny.  Nobody knew where I was and these guys had told their wives they were out golfing for the day.
I had no idea and was surprised to find two men in the room.  They thought it would be fun to give my husband an extra special Father's Day present and they dumped load after load in me and we had sex in the room for over 10 hours that day.  They even once unloaded in my mouth and pussy at the same time.  And then one came inside me dumping his load right after his buddy left one inside me.  I think they call that a "double snow ball".
Want to see this horny MILF take on her members? 
CLICK HERE
Save
Save