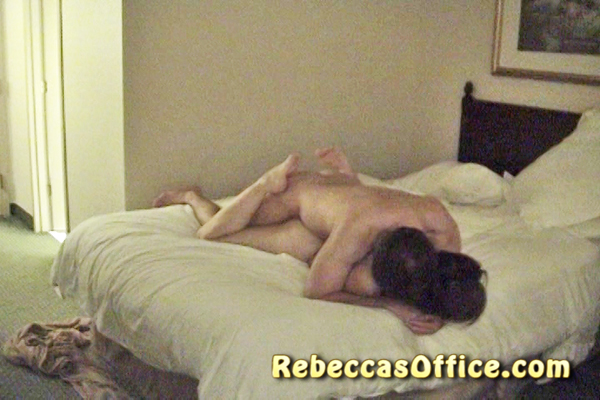 Welcome to Part 3 and Finale of my Double Teamed by Members Video!
After making my secret videos for my present for my husband I thought we were done, but they weren't.  I had enough footage for my video, but they still had more memory left on their cameras and kept on fucking me until the camera ran out of memory.
I loved that these guys wanted to keep me until they didn't need me anymore.  It is also nice to know that I gave them pleasant memories of our night together that they could keep forever. For me, I was so weak and used from being fucked for almost 9 hours straight!   All I can remember is that they wouldn't let me take a shower before I left.  When I went home late that night, I had their cum dripping out of me and onto my dress, my hair was a mess and had cum in it, My make-up was smudged, and my clothes were wrinkled.
The best part was that they both wrote me that evening and told me how much they had enjoyed using my body that day.   To me, hearing a man tell me how I satisfied them is the best part about sex. 
CLICK HERE to see what I did to satisfy them.