So the Compton strip club DJ had this enormous cock.  Did you see it in part 1?  The way it pulsed when I sat on his face scared me.  It was so dark and thick and moved like a snake.  When I grabbed it, it was so hard and he had such control over it.  I was so wet from his eating of my pussy.  This boy was so nasty.  He told me he was going to "Put a little ghetto in my pussy".  He kidded me that from now I'd be the classy edgy white girl at the club and that the boys have been clamoring for an innocent girl like me.  LOL!  Me?  Innocent?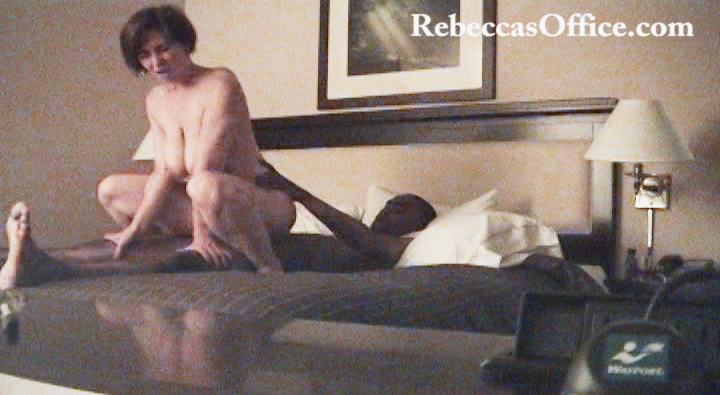 But he did warn me about some of the other girls being jealous.  I told them I don't do jealousy.  I'm a lover, not a fighter.  All the talk got me so horny though.  I needed to feel his cock inside me.
 I slid down on his cock first in Reverse Asian Cowgirl and then into regular Cowgirl. As I slid down I thought his cock would never end.  My gosh he was so deep inside me.  When a cock like this gets inside me I can not hide my enthusiasm.   
CLICK HERE AND WATCH ME TAKE A RIDE ON HIS LOVESEAT.
This is my favorite position if you did not know already
.