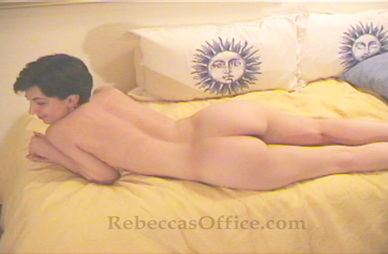 I love when my updates inspire you all and I can respond with an update that  allows me to share more information about me.  After last week's 14
th
Anniversary video update and my Cuckold interview I was asked two main questions last week (there were more but we'll talk about 2):
1) Wow, I wonder how you looked before you became an internet pornstar? and
2) How did you make your partner into a cuckold?
So we went deep into the archives.  In fact we had to go back to last century.  Heck, if you want to see what I looked like before I went online, you have to deal with these older lower quality images, but they really depict how I got started and it is consistent with all the stories we have told you over the years.  I had not seen these photos before.  My husband at the time had been sending these photos to hundreds of strangers unbeknownst to me as I chatted online with potential lovers.
Want to see my photos from last century?  Want to hear how I got started here and how my time online has changed my perspective?  Want to see how an ordinary woman was turned into a 14 year veteran of the internet?  You won't believe how my life has transformed from then until now.   My husband first secretly took photos of me  and then shared these photos with other cuckold men.  These photos were his secret stash that I never knew about.  Are you a cuckold or want to be one?  Don't miss this. 
CLICK HERE TO SEE HOW IT STARTED.