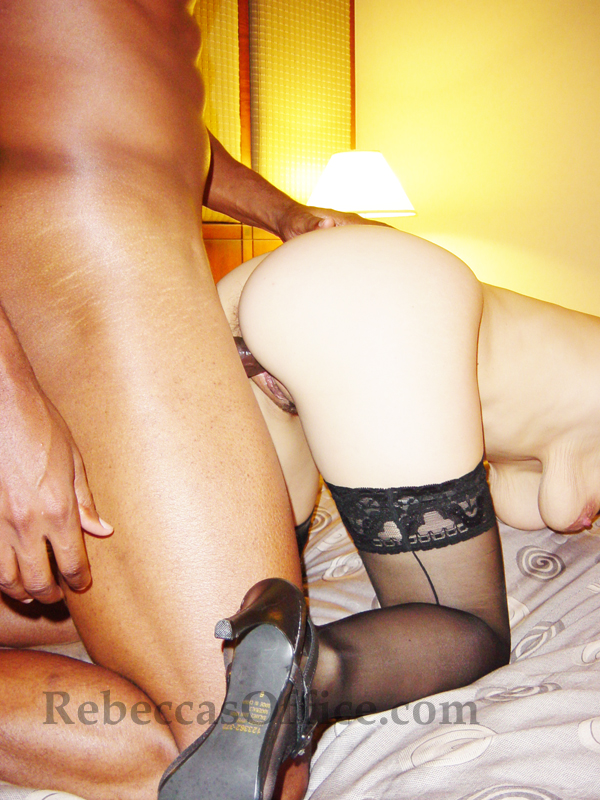 I am asked all the time about how many men I have slept with and specifically about how many black men or BBC I have been with.  So I went back and looked through all my records and photos and such and found the best numbers that I could recall.  I also get asked about the most important men and I promise to tell you about them and how they shaped my overall experience with black men in general.  Can you believe I have taken over 10,000 photos with black men?  Not all men allow me to publish their photos publicly and not all photos ever get used because I have too many.  Yes, let me share some that you have never seen before and tell you the biggest secrets about the men who make your boss wet when she is at work.  I can safely tell you that I have had way more sex outside of marriage than I did within my marriage.  Hard to believe that up until 14 years ago I had slept with only one man in my life!
 So you want to know who had the biggest cock?  Want to know who makes me squirt? Quite frankly I was curious as to how many men I had slept with so I spent the last week trying to figure it out.  So before you check out this update, take a guess and see how close you can be.  In this update you will find how many men I've slept with, how many black men I've slept with, and the main black men I've slept with who have influenced my love of black cock.  In my video section I will include a video of the largest cock I ever had. 
CLICK HERE TO SEE HOW MANY COCKS I'VE HAD BETWEEN MY LEGS.