People are always propositioning me and they don't even know me.  I don't have sex with every stranger.  I do like to get to know a man and have non-physical chemistry with him.  I do like to share a lot of personal info with you so you get to know me better.  I know this site was built on the fantasy of "fucking your boss", so I finally was convinced to show you this video that was taken with a co-worker.  Usually the video cuts when sex is done and I don't usually have lots of conversation, but this time you will see the cameras roll after we finish and lay in bed kissing and caressing over pillow talk.  The other part is that I told you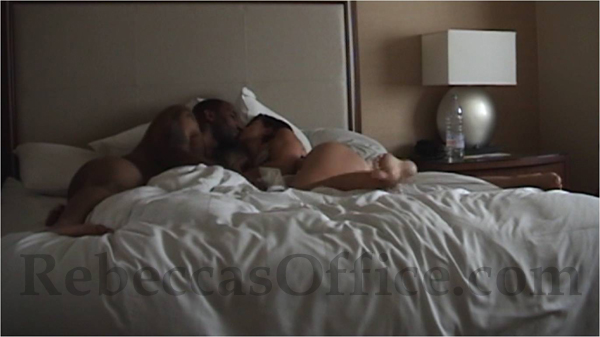 in another update that I have had sex with a male office mate.  He did not want this to ever be seen, but finally agreed.  What was special and that I wanted to show you here is the chemistry the two of us have.
 This video is very different than most.  I always like to try something new.  Yes, there is some sex, but 75% of the video is about us talking about things like what our children would look like and be like, what baseball players I think are cute, what his family would think of me, what bitchy TV character I remind him and the other guys when we are at work (I can't believe he said that guys think of me that way), and what my Myers-Briggs test results are. We flew north and checked into our hotel early for some sex first and then spent time bonding before meeting our client for a dinner meeting  
CLICK HERE AND LEARN WHAT TOPICS INTEREST ME.
It is not just about sex for me.
It is about you and I being able to talk to me about intelligent things.  Of course he did say he thought our kids would have incredible looking big butts.
PS – I will know you watched if you can tell me my Myers-Briggs personality assessment.