After Milan secured one of the largest deals in our Company's history, locking our largest international client in for the next 5 years  (http://www.rebeccasoffice.com/rebeccaclips.html) , we decided to hold a little office party.  What makes us so successful is that we work hard and party hard.  We are a close knit team and help each other out.  So after our offsite strategy exec team meeting and Milan's video presentation on what she did to win the business, we all started talking about how we needed to work closer as a team.  Well we had a few drinks and the Office Party started turning into a little more than just that.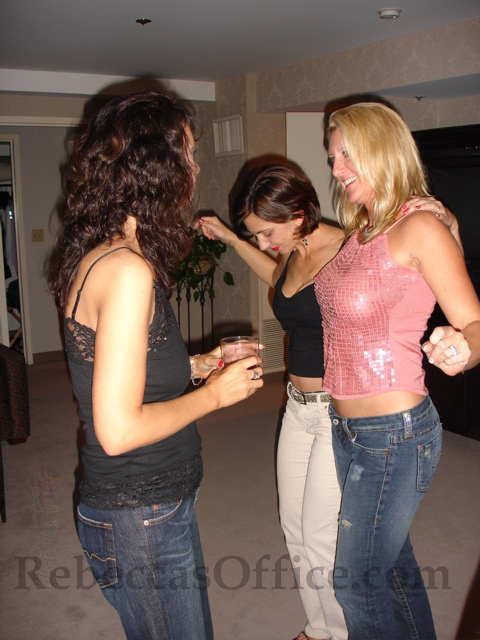 I love showing you real photos of my life.   I really like our great office culture and showing how we can back each other up.  When the guys started watching Milan's Sales video, they asked if we could show them the technique we apply.  As a female dominated Sales Team, we have won many awards.  They guys said that if they are going to help us sell the product and great service that they needed to experience it themselves.  At first we weren't sure if we wanted them to dip their pens in the Company ink, but we decided to let them have a taste. 
CLICK HERE AND MEET MORE OF MY TEAM INCLUDING FIRST TIME PHOTOS OF CRYSTAL AND MANDY.